All Swiss3Dc designed parts are made and produced in Switzerland, standard parts are imports.
The colours of the parts on the images in the shop and on the website are for differentiation purposes only.

Copper nozzles
Nickel-plated copper nozzles L15

As they conduct heat better, copper nozzles harness the larger heating zone of the Starlex system to provide high feed rates and work with high temperature materials. 
To resiste better with standard materials, it has been plated with nickel. Soon some hardened nozzles that will be adapted for abrasive material and keep the high thermal conductivity will be available.
When Swiss high end machining quality is added, you get the best deal ever.
At present, those nozzles are available in the standard 0.4 and the larger 0.8 mm diameters.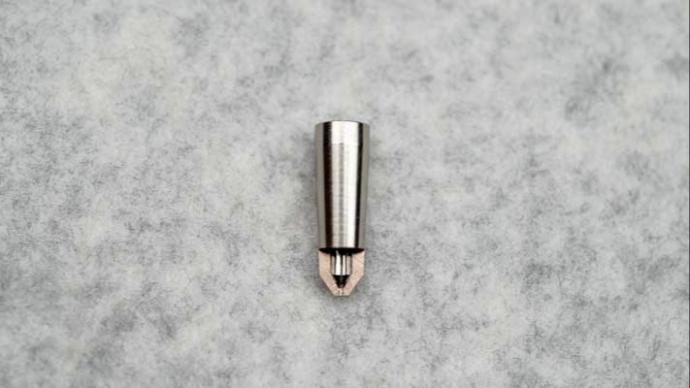 No product defined
No product defined in category "Nozzles / Copper nozzles".